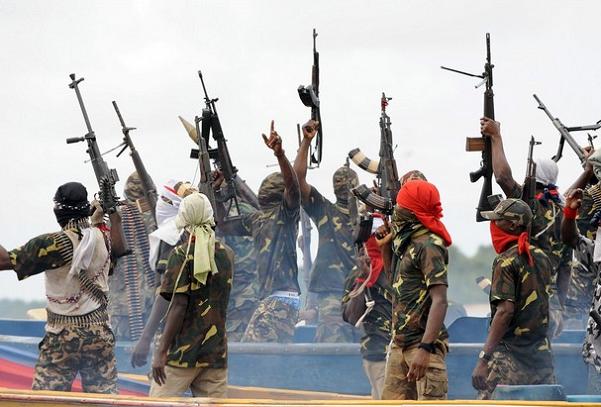 The Niger Delta Militant Group MEND,The Movement of the Emancipation of Niger Delta, has Threathen to renew hostility if the National Assembly refuse to cut the Jumbo pay package awarded to them.claiming in a statement signed by Gbomo Jomo that the lawmaker salary run contrary to the Change Nigerians want.
"These wicked individuals appropriate to themselves huge and absurd salaries and allowances at the expense of the millions of hapless Nigerians who have not been paid for months, their salaries, pensions and other benefits," group stated.
"The Niger Delta region where the bulk of revenue that sustains the nation continues to suffer neglect, environmental degradation and lack, made worse by the very corrupt and visionless past government of Goodluck Jonathan and his cronies, some of who still shamelessly parade themselves on national television and other media platforms as 'Niger Delta activists'."
The group claim the law Makers want to enrich themselves,spending the scarce resources carelessly, they called on citizens to reject the extravangance.
"If the lawmakers refuse to make the necessary adjustments needed to accommodate the needs of the masses and the Niger Delta region, it may lead to the resumption of hostilities and Nigerians should hold the 8th National Assembly responsible should that happen. Enough is enough!" the statement concluded.