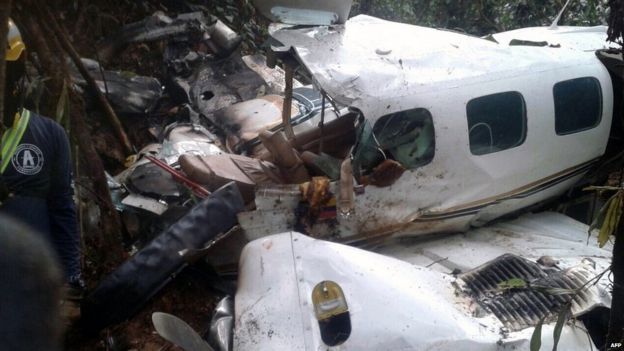 A young Mother and her Baby survived a plane crash and were found five days after in the dense Jungle of western Columbia,
18 years old Ms Murillo and her one year old son were found by rescuers near where the cessna plane crashed,she sustain injuries and burnt while her son was in Good Condition.
The twin Engine Cessna was flying from the town of Nuqui with fish and coconuts to Quibdo the capital when they lost contact with air traffic control 20 minutes into the flight.when the pilot did not respond,a dispatch team was sent.
it took two days search of the vast jungle but they were not found but just the wreckage of the cessna was located.
The rescuers found coconut shell which gave them clue that they could be alive.they also found the baby birth certificate near a tree which gave them clue Ms Murillo was still alive,on continue air search and announcement through a speaker, helped in their effort to locate her and her baby 500 m from the crash site,she said she survived on the coconut the plane was carrying and she was also helped by locals she met.she was treated for Injuries but her son was in good condition.