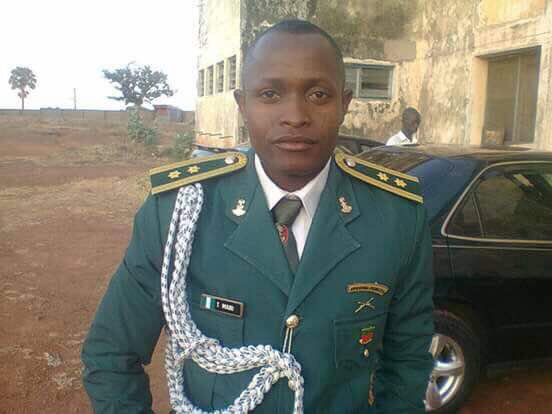 There was confusion in Chibok community, Borno State, on Sunday after a staff sergeant in the Nigerian Army, Silas Ninyo, shot dead a captain, four civilians and himself during an altercation.
Punch correspondent learnt that Ninyo killed the captain, identified only as Mani, and the four others when he (Ninyo) was allegedly ordered by Mani to stop beating some civilians at a checkpoint.
According to an online medium,
Sahara Reporters
, which got the army's situation report on the incident, the captain was providing security for worshippers during a church service when he received a distress call that Ninyo (93NA/36/2608) was beating up some civilians for some unknown reasons.
Punch gathered that Mani (NA/14430) scolded the sergeant, freed the civilians and attempted to disarm Ninyo.
The later was said to have shot the captain dead before killing the four civilians.
He then shot himself in the head.
The corpses of the soldiers were reportedly taken to a military hospital in Yola, Adamawa State.
A reliable source in Chibok on Sunday confirmed the incident to our correspondent, noting that the army was investigating it.
The source said, "I can confirm that the shooting took place. I know Silas (Ninyo) and Mani very well. They were very close in that formation. I don't know what would have caused the altercation. I am still trying to speak to their boss, a Major, to ascertain what really went wrong. The army is investigating the incident."