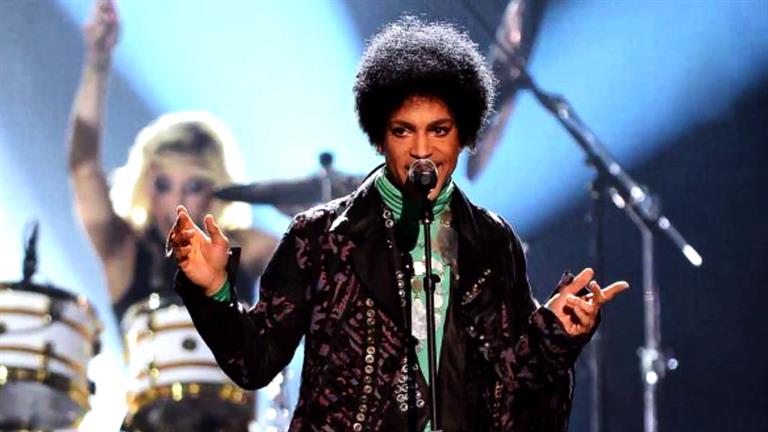 Prince was suffering from AIDS before being found dead last week and had refused treatment because he believed he could be cured by prayer, it has been claimed.
The Purple Rain singer, who was a Jehovah's Witness, was diagnosed with the crippling condition just six months before he passed away, sources told the National Enquirer.
The 57-year-old weighed just 80lbs by the time of his death and had been 'preparing to die for a little while', the supermarket tabloid says sources told it.
A source, who was not identified by the Enquirer, said: 'Doctors told Prince his blood count was unusually low and that his body temperature had dropped dangerously below the normal 98.6 degrees to 94 degrees.
'He was totally iron-deficient, very weak and often disoriented. He rarely ate and when he did, it all came right back up.
'His face was yellowish, the skin on his neck was hanging off and the tips of fingers were a brownish-yellow.'
According to the magazine Prince was diagnosed with HIV back in the 1990s, but that developed into AIDS toward the end of last year.
The Enquirer goes on to claim that the singer became addicted to opiate medication Percoet that he was using to dull the pain he was suffering in his last months of life.
A statement by those close to Prince following his death said he died of influenza, an infection that would likely have proved fatal if his immune system had been decimated by AIDS.
Days before he was found dead in a lift at his Paisley Park mansion in Chanhassen, Minneapolis, he had been seen making runs to a local pharmacy to pick up bags of prescriptions.
An employee at the Walgreens that served him said: 'We were all just shocked that he came in last night looking so beat. We said: "We are praying for you."'
He said, almost under his breath:
"Maybe if you prayed for me a year ago it'd be different right now." Then he waved and said thanks anyway.'
Rumors have surrounded the cause of Prince's death, who was known as much for his sexually androgynous stage persona and wild sex life as his music.