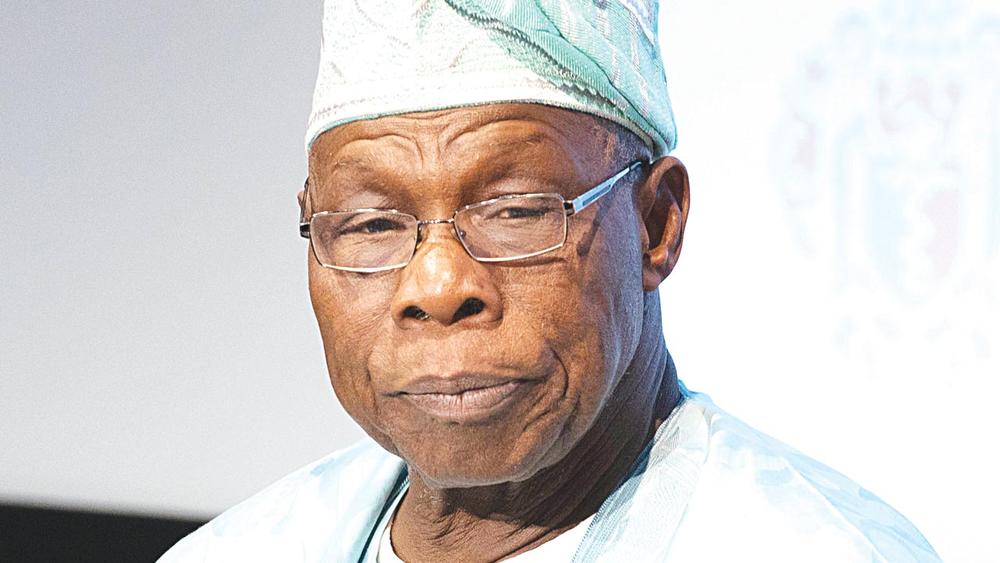 A former President, Chief Olusegun Obasanjo, has vowed never to return to the Peoples Democratic Party. He said he would rather remain a statesman, working for the interest of the nation.
He made his position known to journalists after he held a meeting with the National Caretaker Chairman of the party, Senator Ahmed Makarfi, behind closed doors on Tuesday.
The meeting, held at the Olusegun Obasanjo Presidential Library, Abeokuta, lasted for one hour.
The former President emerged from the meeting prevailing on his guest (Makarfi) not to talk to the press.
He rather preferred to do the talking which he did in both pidgin and standard English language.
Obasanjo described Makarfi as a friend and a colleague, stressing that while he (Makarfi) was a state governor, he was the president of the country.
He said the current democracy in the country needed a strong party in government and a strong party in the opposition to curb impunity.
He said, "I have told the chairman that I was in the PDP before but not now. 'God forbid, se when dog vomits, it will go back to eat its vomit, no.'
"I have said no partisan politics for me again, but Nigeria is my passion until death do us a part. And anything that concerns Nigeria, the good of Nigeria, you'll see my involvement.
"So, the chairman has come to greet me and I greet am, and now that we have greeted ourselves, the chairman will be going, you gentlemen and ladies of the press, you can now go, leave the chairman alone."
When asked of his message for the PDP, Obasanjo said, "I have said that publicly before and I will say it again; for our democracy to thrive and continue to be strong, we need strong party in government and strong party in the opposition.
"It has to be that way; otherwise, party in government will get away with impunity and that is not good for democracy."
Obasanjo took Makarfi on tour of the museum and various sections in the Olusegun Obasanjo Presidential library.