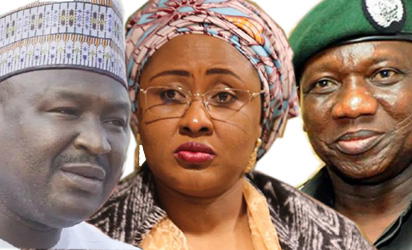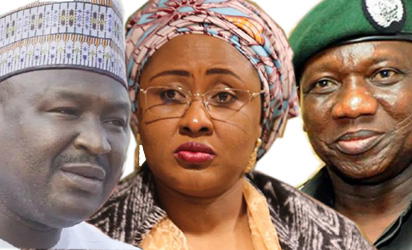 Mrs. Buhari's reaction came as Force
Headquarter in Abuja also dismissed allegation that
the Inspector General of Police, IGP Ibrahim Idris, purchased two Prado SUVs for the personal use of the First Lady, Mrs. Aisha Buhari, based on her request and also described as falsehood, claims by Misau that the IGP doctored his retirement age.
It argued that the vehicles, which were Toyota Sienna Bus and Toyota Hiace and not Prado SUVs as claimed by Senator Misau, were given to Police Escort personnel of the First Lady, based on the request of her Aide-de-Camp, ADC.
But Senator Misau was unrelenting, yesterday, saying the IGP was the mastermind of leakage of the document that exposed Mrs. Buhari.
However, reacting yesterday in a statement signed by her Director of Information, Suleiman Haruna, Mrs Buhari said she was still using the vehicles allocated to her during the campaigns in 2015.
The statement read: "Our attention has been drawn to the news being widely circulated, and attributed to a member of the Senate that two SUVs from the Inspector General of Police were given to wife of the President, Mrs. Aisha Muhammadu Buhari, personally.
"The wife of the President wants to make it clear that since the assumption of office of her husband as President of Nigeria, she did not receive these mentioned vehicles.
"Furthermore, the vehicles she is still using belong to the family and were the ones used during the campaign for 2015 elections, including the one for her entourage."
Mrs. Buhari had earlier in her twitter handle denied receiving such vehicles, saying "I am still using my personal cars.''