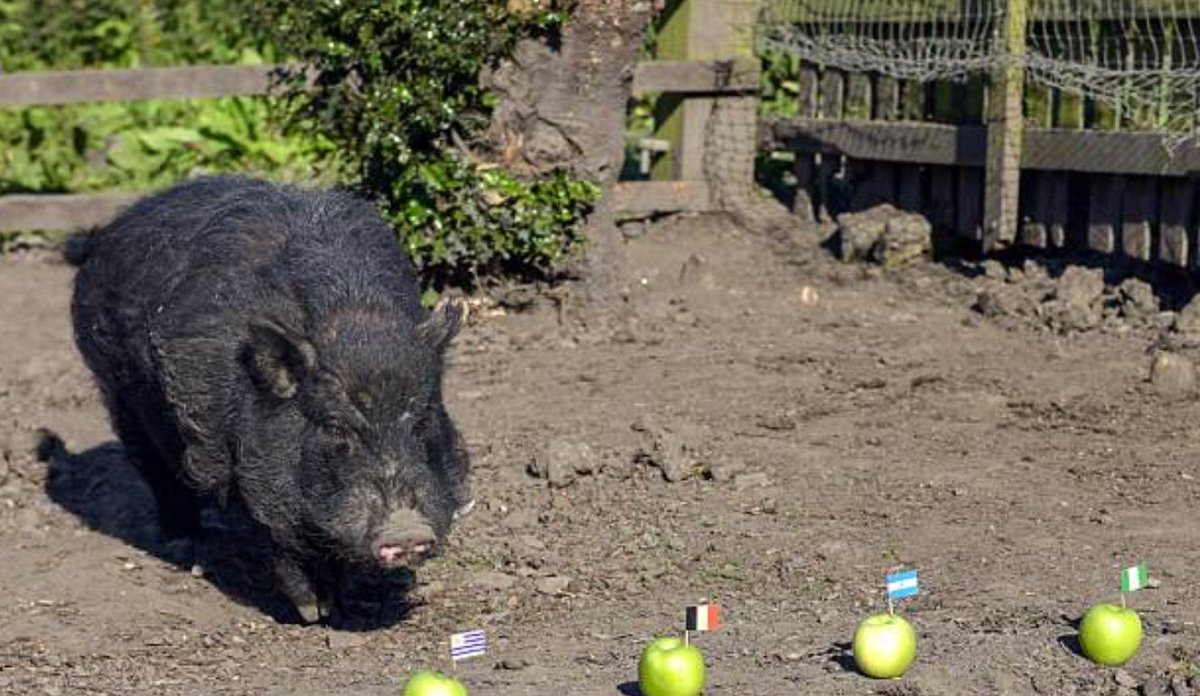 A pig named Mystic Marcus has predicted that Nigeria, alongside Belgium, Uruguay and Argentina, will progress to the Semi-finals of the 2018 FIFA World Cup starting on Thursday in Russia.
Mystic Marcus has a 100 per cent track record of predicting sports results according to his owner, Juliette Stevens
The eight-year-old prophet even predicted Brexit and that Donald Trump would win the US presidential election.
He made the predictions by gobbling up apples bearing the flags of the nations.
Mystic Marcus expects Belgium, Argentina, Nigeria and Uruguay to make it through.