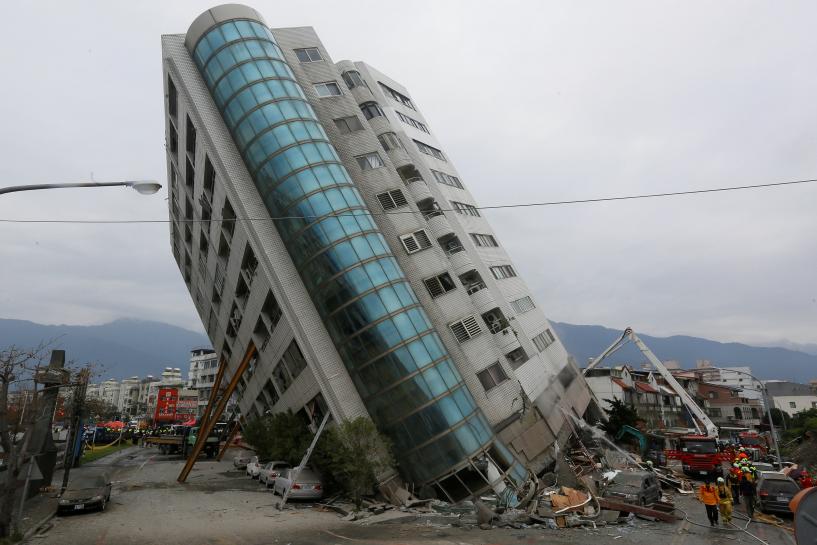 Rescuers combed through the rubble of collapsed buildings on Wednesday, some using their hands as they searched for about 60 people missing after a strong earthquake killed at least four near the popular Taiwanese tourist city of Hualien overnight.
The magnitude 6.4 quake, which hit near the coastal city just before midnight (1600 GMT) on Tuesday, also injured 243 people, officials said.
Hualien mayor Fu Kun-chi said the number of people missing was now close to 60. As many as 150 were initially feared missing.
Many of the missing were believed to be still trapped inside buildings, some of which were tilting precariously, after the quake hit about 22 km (14 miles) northeast of Hualien on Taiwan's east coast.
Two people stranded in the Marshal Hotel were alive and had responded to rescue teams, although their location was difficult to reach, the government said.
The injured included mainland Chinese, Czech, Japanese, Singaporean and South Korean nationals.