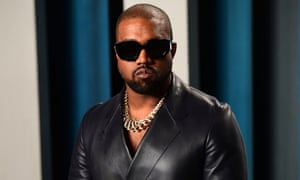 Kanye West is officially a billionaire, according to Forbes.
The magazine says the rapper and fashion designer, who has long coveted the status, gave it a glimpse into his personal finances, which led it to value his net worth at $1.3bn (£1.04bn).
That includes his stake in the Yeezy trainer line, which Forbes describes as "one of the great retail stories of the century", worth $1.26bn (£1.0bn). Added to that, Forbes said the statement of assets supplied to them by West's team lists $17m in cash (£13.6m) and $35m in stocks (£28m).
West's other notable assets, according to his team, are $81m (£64.7m) in property and $21m (£16.8m) in land. West and his wife, the reality TV star Kim Kardashian West, are known to own several properties in Los Angeles and Wyoming.